Slide One
slide-body-rolling
the way your body looks and feels

slide-pilates

slide-feet

slide-body-rolling - copy
"the most innovative fitness product in decades."

Become your own body expert.
At Body Solve It Studio located in the heart of Westlake Village, California every client is supported and inspired to find their own unique path to better movement and wellness. We always respect and consider your goals while promoting movement education that will help you realize your true potential and embody your fitness goals at any age. Our goal is to teach you simple solutions that offer a smarter and easier exercise plan that fits your lifestyle.
If you could ask your body what it needs to heal or be stronger what would it tell you?
If you have overworked your body or feel it breaking down from stress and injuries, we show you how to listen to what your body is telling you. Our training methods restore function and build strength in a way that will energize your body not wear it out!
If you feel that the aging process has caused you to slow down to the point that you are moving less and less to avoid pain or discomfort then we're happy to inform you that your body is your business! You can take charge of yourself and change direction if you choose to do so. We listen to you and teach you to listen to your body. We partner with you to create training that mindfully considers your unique path to long term transformative changes that sustain you for life.
From your first session, our focus is to restore your muscle tone, postural alignment and balance.
We address special issues such as scolosis, foot and ankle instability, balance control, osteoporosis, or neuro-muscular conditions while providing a calm, healing environment for injury recovery and prevention.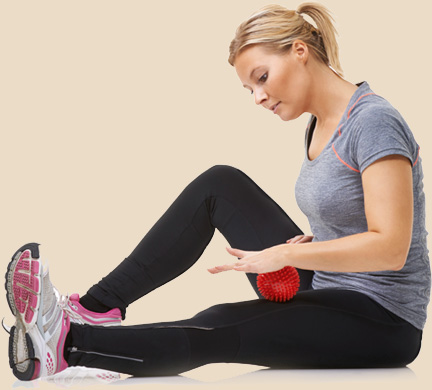 Empower Yourself
We challenge you to empower yourself to rely on your natural ability to be your own body expert, because you're worth it! Call us at (805) 768-4711 to today to start the journey.